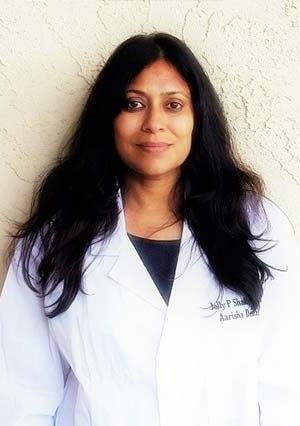 Dr. Jolly Shah moved to California in 1992, and earned her Doctorate in Dental Surgery (D.D.S) from University of the Pacific's Arthur D. Dugoni School of Dentistry, San Francisco and also holds a Bachelors & Masters of Dental Surgery from Govt. Dental Collage, India.
She has practiced dentistry in the Bay Area since 1997, with the inception of Aarisha Dental, her private practice, in 2001.
Dr. Shah, a firm believer in continuing education, has been committed to staying abreast of leading-edge dentistry techniques - essential for providing her patients with the highest quality dentistry possible.
Dr. Shah is also an active community volunteer and has sponsored and supported various youth sport teams and cultural events. Being a general dentist, Dr. Shah's practice is a state-of-the-art clinic, where you will feel at home, and in good hands.