At Aarisha Dental, our skilled and experienced dentist keeps pace with the latest advances in care. From the state-of-the-art in restorative, cosmetic and implant dentistry, to the highest quality of emergency, orthodontic and preventive care, we're well equipped to provide you and your family members with the best that modern dentistry has to offer. If you're in seeking the top replacement options for missing teeth, our office offers the finest quality dental bridgework, dentures, and Fremont dental implants. Our team wants every patient who comes to our office for care to enjoy the benefits of a beautiful smile and welcomes the opportunity to serve your dental needs.
When it comes to replacing missing teeth, Fremont dental implants come the closest to
replicating the performance, feel and appearance of your natural teeth. By inserting directly into the jaw, implants offer an unrivaled level of stability without requiring the involvement or preparation of adjacent teeth. As implants fuse with the bone over time, they also confer a number of benefits, from helping to retain the natural contours of your facial features, to promoting the overall health of your jaws. Extending upward to just above the gumline, implants can be used to anchor a single restorative crown or custom fixed prosthesis into place. Our office provides fully personalized treatment solutions based on your unique needs, ranging from single tooth implants, to the strategic placement of implants to secure a complete dental bridge in place, With the All-on-4® method of care, all the teeth along the upper or lower jaw can be replaced with a permanent fixed bridge. And, for many patients, these treatment options offer a cost- effective and highly satisfying solution for reestablishing a complete, attractive, and functional smile.
Whether you're considering Fremont dental implants, or any other services that we provide, our team will develop a fully personalized plan to restore your smile. To learn more about how we can help you regain confidence in your smile, call our helpful staff today!
*All-on-4 is a registered trademark of Nobel Biocare
By Aarisha Dental
March 27, 2019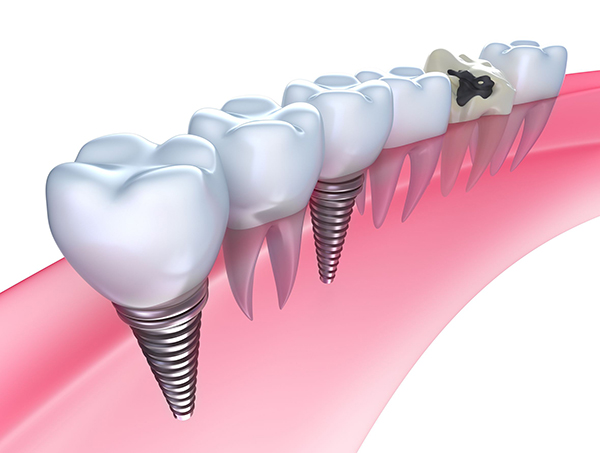 Blog Posts